Getting feed back here, hopefully from as many folk as possible.
Here is the graphic in question that I will be using for my shirts:
Unfortunately because I'm doing direct garment printing I need to use a light color for the shirt. The reason? No white ink. SO I can't print on black or dark brown or any of those extremely cool colors.. for now.
So what would you buy? Prefer to stay bright white? or go off white in some fashion?
Here's a mock up of the shirt on GREY.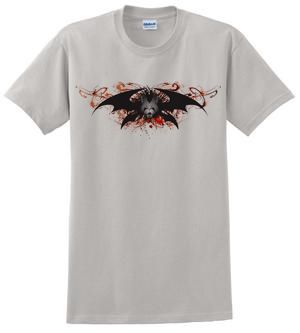 This is a mock up on WHITE.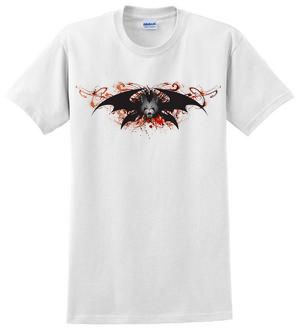 Please give me feedback, and I need it pronto.