Test Locale - Pappy's Bar and Grill
Posted:
Mon Jul 21, 2008 7:51 pm
Tucked inside a two story strip mall, on the first floor is a pub and grill, indicated by the only sign they have out front, a brightly glowing "Open" sign, indicating there is life ahead. As you enter the darkly tinted front entrance doors, you are treated to the pleasant light and background noise of a quaint, small town diner, with fancy amenities. Hardwood floors lead to the dining room, dark cherry tabletops and supple chairs greet you wherever you sit. There are many 2 or 4 seat tables around the building, many of them conveniently divided for privacy and pleasant conversation. Follow these tables out further and you are given access to their patio, open and spacious. There's not much of a view from the ground level, but it puts you behind the strip mall and away from the main roadway. Back inside, if you head deeper into the restaurant, you are greeted by a line of bar stools and brass, with a plentiful selection of drink, all tastefully displayed and kept organized. The man at the bar is in his mid 50's, thinning, white platinum hair, his build is heavyset, and his face is honest. His nametag says " Pappy", who you could only assume owns the place.
Images for reference, not to be used literally, but just for the general 'Feel' of the place.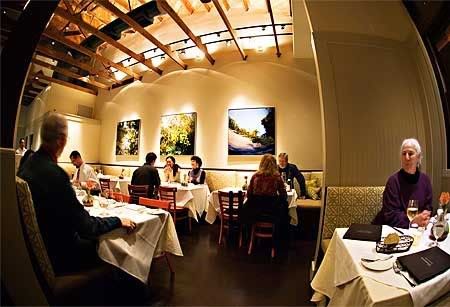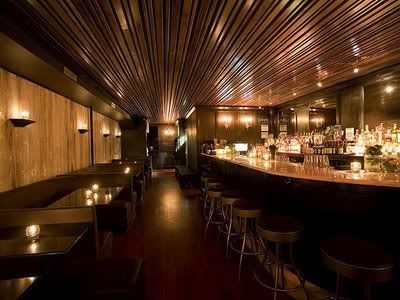 (OOC: Okay, lets give this a shot, shall we?)